During Real Week, we're challenging everyone, but especially young people, to get real about relationships. The good, the bad and everything in between -  it's time to say what's really on our minds when it comes to teen dating abuse. Check out Let's Be Real on Facebook to stay in the loop all year long.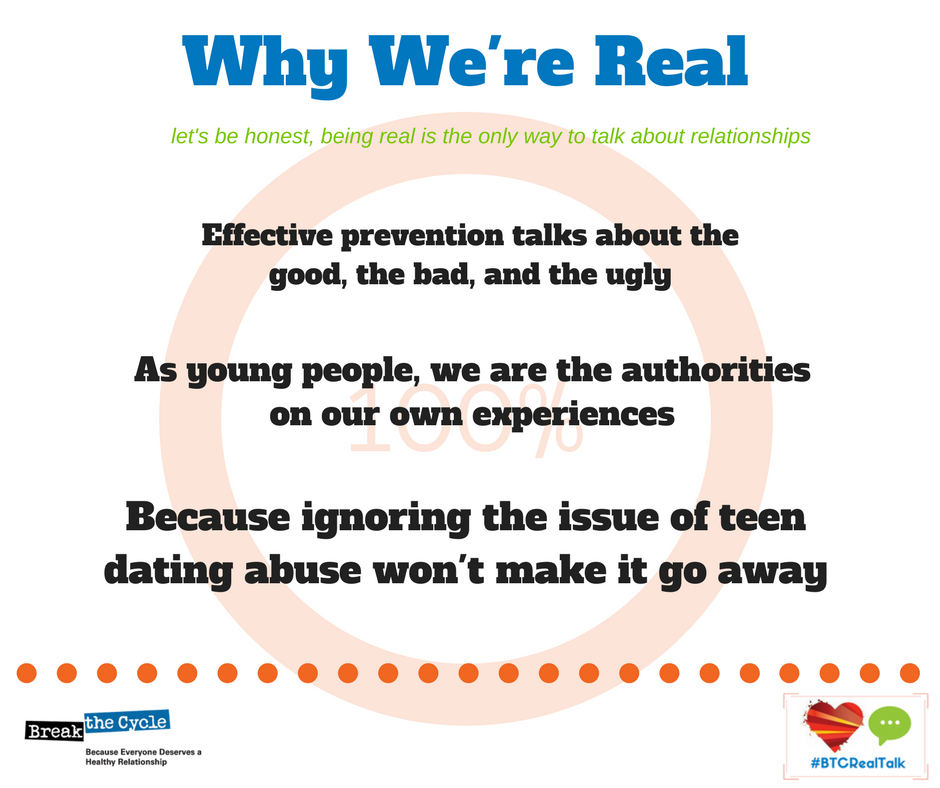 Check out what Real Week looked like on Twitter: #BTCRealTalk and #teenDVmonth!
Be inspired by Real Week all year long: Don't wait! Start planning how you will celebrate Real Week with our guide. 
Let's Be Real members take activism to the next level. Check out this amazing song and music video Scarlet created to raise awareness about teen dating abuse!