During Real Week, we're challenging everyone, but especially young people, to get real about relationships. The good, the bad and everything in between -  it's time to say what's really on our minds when it comes to teen dating abuse.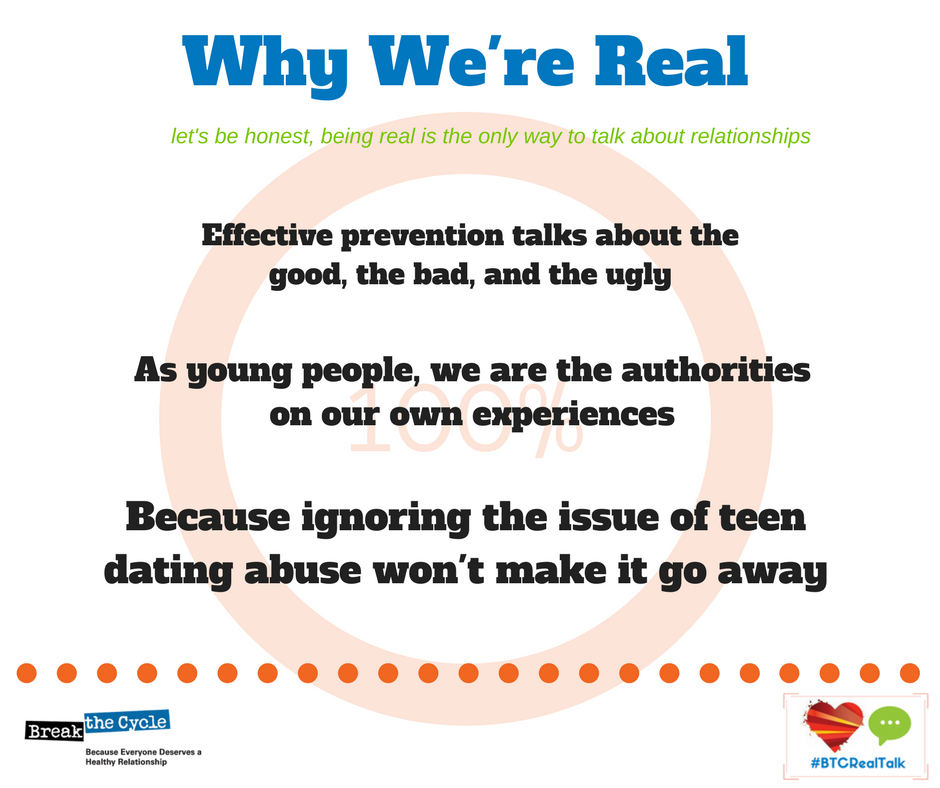 You can spread the word about healthy relationships and teen dating violence awareness month using these fun activities to start the conversation, February 20th - 24th. Make sure to share on social media with #BTCRealTalk and #teenDVmonth!
Let's Be Real members take activism to the next level. Check out this amazing song and music video Scarlet created to raise awareness about teen dating abuse!