This year for Teen Dating Violence Awareness Month, we wanted to do something special for our community of activists and our young people. In November, we hosted a design contest exclusively for our national youth movement, Let's Be Real (LBR), to create a t-shirt for teen DV month that answered the question, "What Is Love?" Two finalists were selected and we believe their designs truly encompass what healthy love should look and feel like. Now we are in the final stages of the contest: a selling and donation component to raise money for LBR's 2017 engagement activities!
The Contest
This is where you come in! Here's how you can help your favorite design win the honor of being our official shirt, as well as a cool Amazon Fire tablet:
Each t-shirt sale of a design = 3 votes 
When you purchase a shirt on Booster, you can give an additional donation! Each dollar raised from these donations = 1 vote 
For example: 25 t-shirt sales with $100 extra given in donations = 175 votes. 25 shirts x 3 votes each = 75 votes; $100 x 1 vote each = 100 votes We need to sell at least 20 shirts to print, so share with your family and friends! 
These shirts are perfect for Wear Orange For Love Day on February 14th, a day that we use to raise awareness for teen dating abuse. The contest only runs until January 25th, so make sure you grab your shirt before then! 
Both designers are talented, amazing young activists, so please support them in this effort! Keep reading to meet the artists and learn how their design answers the question, "What Is Love?"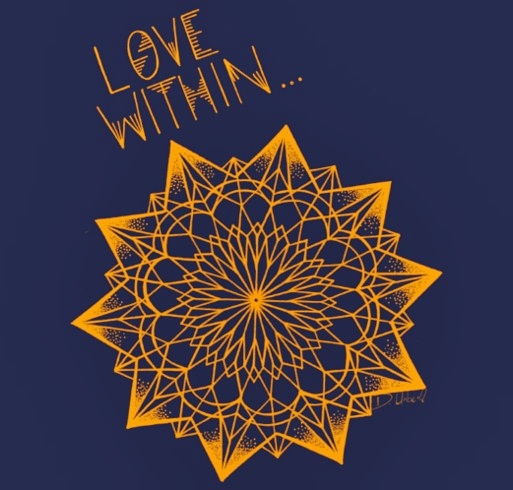 Click the design to purchase.
Artist Statement
"My design represents the connections you have in life, the different levels of relationships, and most importantly loving yourself first. The image starts with a small circle which represents YOU and extends into lines and dark edges, which signify the experiences you have in life that are both good and bad. This shirt should serve as a reminder that no matter how complex life gets, you need to find love within yourself first."
Artist Bio
Meet Dianne!. She is a senior in high school and a Los Angeles native. Her art is a representation of thoughts, feelings, and her personal journey. As a child she always enjoyed drawing; now as a young adult she hopes her art will inspire others to love life no matter how difficult times are.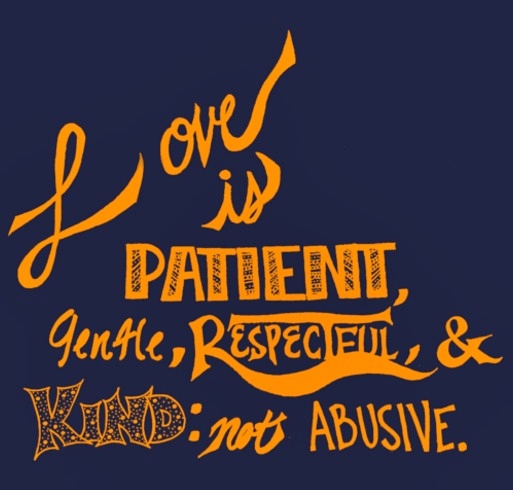 Click the design to purchase. 
Artist Statement
"In my design, I decided to literally answer the question: 'what is love?.' I used lettering because I think it is extremely important to show how powerful words truly are; they can be harsh weapons or beacons of hope. The image demonstrates the idea that love is warm, kind, and sweet, but never abusive. People can sometimes believe that abusive actions are permissible because the perpetrator 'loves' them, but love is not abuse. I want this t-shirt design to explicitly state that and encourage a better understanding of love and the way it should feel."
Artist Bio
Meet Elizabeth! She is a senior in high school in southern Illinois where she enjoys exercising, being outdoors, and spending quality time with her loved ones. She likes to help spread awareness for domestic abuse and believes that everyone can make a difference and have a healthy relationship.
Make sure you purchase your shirt by January 25th! Learn more about Break the Cycle's teen DV month activities here.